This site is not a work of art,
This site is a work of geek.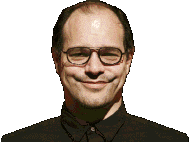 You have been warned
Click the Technician to enter




If you are curious about what i can do for you please read my Resume
and compare my RATES & TERMS to other company's prices
OR
DIY with AVAST, spybot, clamwin, mozilla, hijackthis, & speedup
"local only" oh & STOP USING NORTON!

Web Site ™ © ® by WAP-Tek
"Let me make your computer OBEY"

---
If you type in one of my dot.tk domain names one of my mirror sites loads instead, I did this by including this frame braker java code
<script language=javascript type="text/javascript"> <!-- if (parent.frames.length) top.location.href= document.location; // --> </script>
---