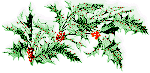 Hello my name is Melvin McAffe


I live Portland Oregon & my birthday is November 8 1955.
At 54 years old, I ride a bike in & out of Forest Park where i live / camp

All of my camping gear was tossed away recently due to a "misunderstanding".
I have gotten my self a stove, a cook pot & sleeping bag.
I currently have no tent, so now I guess I realy am "homeless".

I don't mind being homeless when the weather is warm and dry.
The winters in Portland oregon can be very wet and cold.
To make it through the winter. I am saving up for a good 4 season tent.
I try not to beg or ask for money because I repair bicycles & make cool origami,





If you wish to own a work of origami art made by a "homeless" old man, (For only $10.00),
Please see the pictures of my art and then email me at
.
If you can make a drawing or describe a shape,we can figure out something to make for you.


portlandupside.com
C:\MELVIN\>cd..